Did you ever think that you taste food even before it reaches your tongue? Although it may seem inconceivable, we taste our food long before we really taste it with our tongues. As soon as you see a waiter bringing your dish to the table, you start making judgments about the food's flavor based on how it appears. This visual taste experience
eventually comes down to how well the meal is presented. You are more likely to want to taste and like the dish if it looks delicious.
The best method for a chef to infuse their personality into a meal is through the food presentation. You get to decide the aesthetic of the art you choose to create when serving meals to your visitors. You may use the texture, color, and flavor of the food to create a masterpiece on the plate with a little more time spent plating. With a conventional presentation, you may bring the culture of the cuisine to the forefront of the meal, or you can create something wholly original with a more abstract method.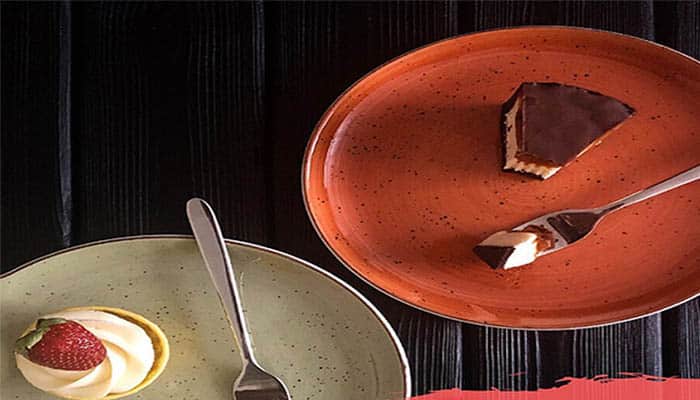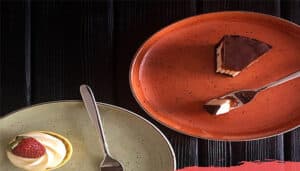 As important as it is to plate the dish itself, the presentation of the surrounding area also plays a significant role. It's really important to pay attention to all the details of your place to bring out the best dining experience for your guests. The type of crockery you use, the type of glassware and cutlery you pair with each meal, the serve ware you use, the table décor such as a centerpiece or a flower vase, the indoor décor of the place, all these details work together in order to bring out a diversified experience.
We at Orchid Dinex take great pride in our hotel and catering, dining, and display concept. We are a one-stop shop for any HORECA business as we provide you with anything and everything that you ever need for the perfect presentation of your food as well as your place. We are renowned for our over-the-top Petye by Dinex fine porcelain crockery which we design and produce indigenously. We have a wide range of dinnerware crockery to choose from as we manufacture different ranges to suit many varieties of settings and themes. Moreover, not only do our goods look stunning but each of our crockery pieces is chip resistant a very durable, perfect for a restaurant business in a long run.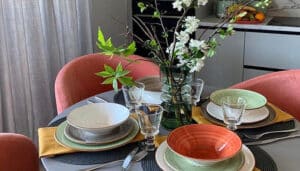 Furthermore, we also house the complete vicrila glassware manufactured in Spain to go with the dinnerware. This range of elegant glasses is a perfect companion to any dining table. On top of that, each of the glass pieces is tempered which makes it five times stronger than the normal glassware which adds to the durability in a long run.
Moving on to the hotel buffet ware and catering display, you don't have to go anywhere but here. Orchid offers you a large range of unique and practical buffet props, serve ware and display items. We have a wide range of specific items that blend with many specific themes and ambiance such as, chafing dishes, wooden ware items buffet platters and bowls, desserts display, live station counters, fruit, chat, chinese, or continental serve ware items which are available in many different types of materials such as glass, wooden, melamine, porcelain, ceramic ware on the top of that, these items are also available in different colors and designs. and many more buffet props and décor items. You can find any specific item according to any theme and ambience as we can carter all of your needs.
We will assist you in setting your table and place to perfection and bring out all the goodness in your food and services as presentation is all that really matters!