Adding wooden pieces in your tableware will truly give your space a unique charm. When your guests notice that they are being served from a wooden bowl or a wooden platter, they will be captivated. Continue adding stunning Dinex woodenware to your collection to make it more appealing.
We at Orchid take great pride in our Dinex woodenware and offer you the best quality in the Indian market. We guarantee that no other wooden serve ware piece available throughout the market can compete with the integrity and quality of our products.
As one of India's leading manufacturers and suppliers of woodenware, we have a reputation for delivering high-quality, long-lasting items to our customers. Additionally, all of our goods are manufactured using International quality Acacia wood in a world-class factory matching to American and European standards. Each of our wooden products is certified by NSF, SGS, and TUV certification for food safety and quality control.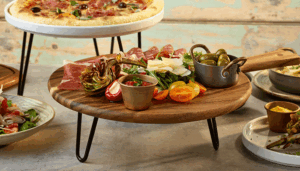 Our products are known for being the finest for woodenware since it is devoid of cracks and holes and can be used for an extended length of time without deterioration or the wood's fibers breaking loose due to water contact. It is a seasonal natural wood that may be cleaned without being harmed or deteriorating. Moreover, you may personalize any item in our whole woodenware range to match your tastes, theme, or cuisine. They also come in a variety of forms and sizes.
We provide a wide selection of excellent woodenware, including woodenware board platters, wooden chip & dip platters, wooden risers, wooden crates, wooden bowls, wooden cheese boards, wooden serving paddle boards, and woodenware serving platters.
Aside from being gorgeous and one-of-a-kind, a wooden platter is also fairly functional. Because wood is an extremely sturdy and tough material, your wooden plates may outlast your current cookware.
Wood is a non-conductor by nature; therefore, it will not become too heated when serving a hot meal. You may simply hold on to a wooden bowl without the risk of burning your hands, as you would with a wooden spoon while cooking.
Furthermore, since wood is a natural substance, it is non-reactive.
Wooden dinnerware and utensils will not react with acidic food items.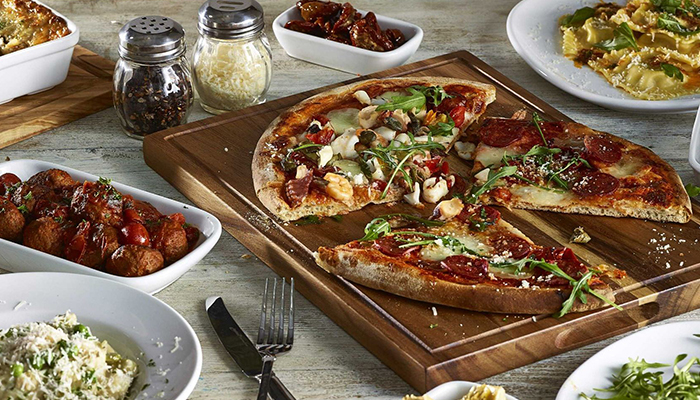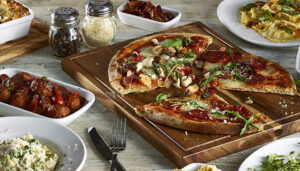 Your wooden platter may also naturally eliminate germs and bacteria. When opposed to wood, cookware made of plastic allows germs to develop more quickly. A hardwood plate, like a wooden cutting board, can stop the formation of germs, even inside blade lines.
Undoubtedly, wooden plates have numerous advantages when used to serve food, but they may also be used in spaces other than the table. Incorporating wooden dishes into your place's décor may provide a lot of unique aspects. Display them as a centerpiece on a coffee table or a bookcase.
Our handcrafted wooden serving platters are a sophisticated accent to any dinner or cocktail party, ideal for serving salad, dessert, appetizers, and more. No two pieces are precisely the same due to natural differences in wood texture and color. Add one of our fantastic Dinex wooden dishes to your shopping basket right now.