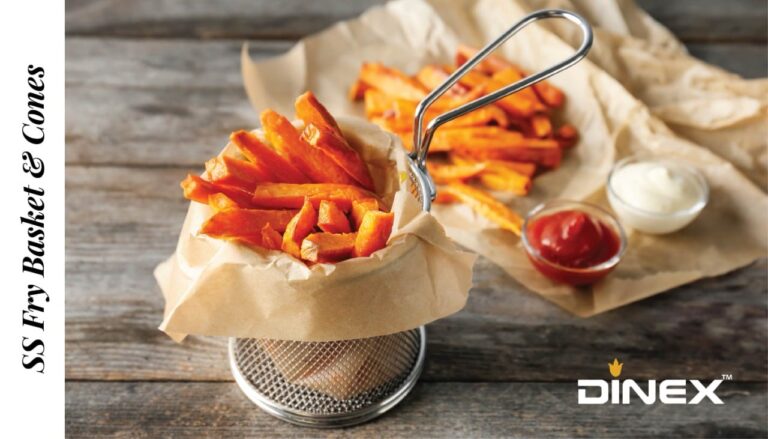 When you're craving something salty and flavorful, nothing beats a plate of deep-fried potatoes covered with a delightful sauce! French fries are a cuisine that transcends national and cultural boundaries and are a go-to snack that is loved by everyone and can be eaten at any time of the day!
The fried potato has found its way throughout the world's culinary landscape, but the way we eat them isn't. The French like mustard, and the British prefer vinegar on their fries, whereas Americans prefer ketchup. But try asking someone in Japan for ketchup with fries without getting chopsticks thrown at you because the Japanese prefer green curry or soy sauce on their fries. Malaysians eat it with chili sauce, whereas Canadians eat it with gravy and cheese curds as poutine. In Pennsylvania, a chicken salad comes with French fries and melted cheese on top; how's that for diversity?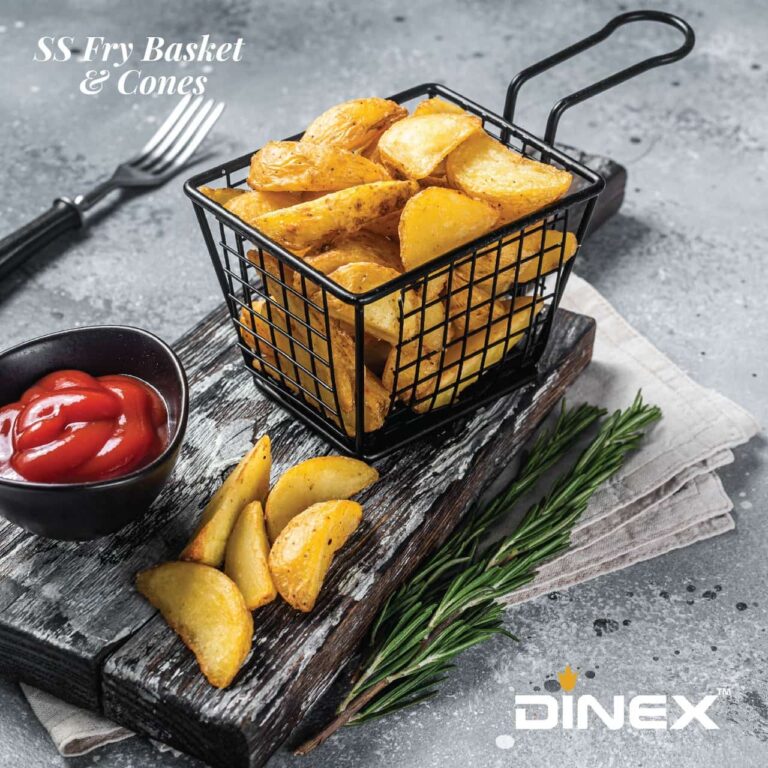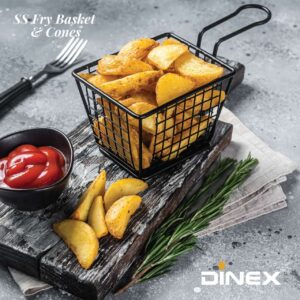 It can be a bit challenging when it comes to choosing the products that can fit any specific theme or style. Well, worry not! We at Orchid are here to solve all your problems! We are one of the leading hotel/restaurant display suppliers and dinnerware suppliers we also provide services in any type of catering business. We've got a wide range of buffet ware for any type of dinnerware, tableware, buffet display, and decor and you can find anything and everything u can think of! We have a complete range of trendy fry baskets to serve your favorite snack delicacies. Our mini fry baskets are made out of food grade stainless steel and are also available in different colors, sizes and designs! Here are some of our mainstream ideas that will help you serve your fried snacks in a most presentable way! A mini fry basket is one of the most popular methods to serve fries. However, there are other, more fascinating, and creative options.
The conical fry basket or fry basket cone is an excellent method to serve hot fries. The finger food basket keeps your fingers cool while also making it easy to eat them without making a mess. With many people, however, serving in one stand might be difficult; in these cases, a square french fry basket can be used to serve fries. It's never been easier to prepare American-style fries. The snack basket is a great way to offer fries with other snacks, giving customers additional options when they eat. Experiment with various snack baskets and colors such as rose gold and black.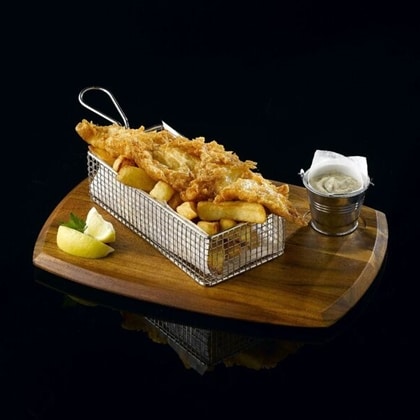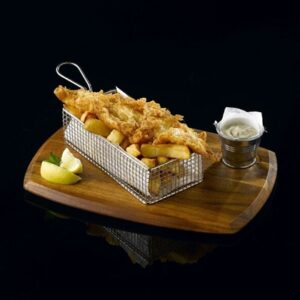 Have you considered serving your fries, and other fried snacks in a basket that also serves as a dip container? If you haven't already, now is the time; the food basket with dip bowls is the most practical method to serve fries that require dipping. Because you're just using one utensil, cleaning is also a breeze. If you're throwing a party and don't want to stack your finger foods, serve them in some unusually shaped baskets. Use the boat-shaped snack basket or the tray basket, for example, to bring just the perfect amount of whimsy to the party. At small gatherings, the mini cart and cart-shaped baskets can be utilized for a single serving of appetizers.