Are you looking for the perfect crockery or tableware for your hotel, restaurant, diner, or café? Or are you struggling to find trending and designer dinnerware? No worries! Orchid Dinex has got you! It is really important for a HORECA business to have a suitable table display, whether it be crockery, glassware, and other table essentials such as presentable decorations as it not only makes the food look good to the eyes but also enhances a person's dining experience and make it more memorable.
We at Orchid Dinex are here to provide for all your essential needs. We have a wide range and variety of options to choose from which are also compatible with your business.
Here are our top mainstream options that would surely bring a enhance your particular dinner settings
FINE PORCELAIN DINNERWARE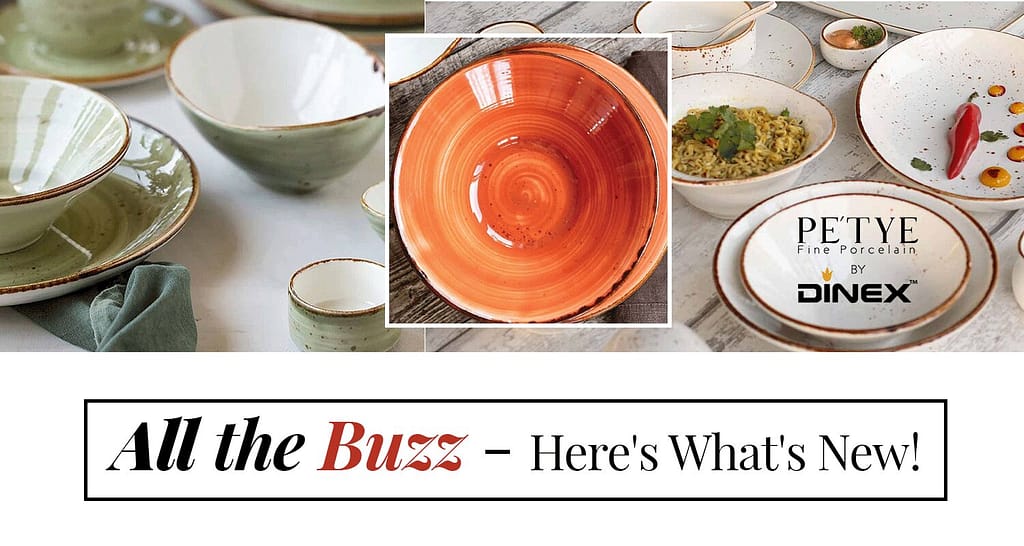 We are specialized in creating some aesthetically pleasing crockery that not only looks good to an eye but is also chip resistant. We are known for designing and manufacturing our products. Most of our production is made of fine porcelain which goes through a double firing process which makes it sturdy and durable. We also use a unique glaze formula and polished foot which makes it scratch resistant and reduces damage when stacked together. Moreover, all of our fine pieces contain rolled edges which adds to the chip resistance. Each one of our products is specifically made from fine porcelain by dinex and is designed in Spain and made in Thailand with great care and attention. Later they pass through various screening tests to ensure the best quality.
We can offer you a wide range of best deals on crockery and you can find every item according to your needs and specifications varying from plates, bowls, platters, pans, dishes, pots, boards, and much more available in several sizes, designs, colors, and themes. If you are a HORECA business owner and are searching for a perfect dinner or
tableware, then you can trust us with that and we promise that you'll not be disappointed.
WOODENWARE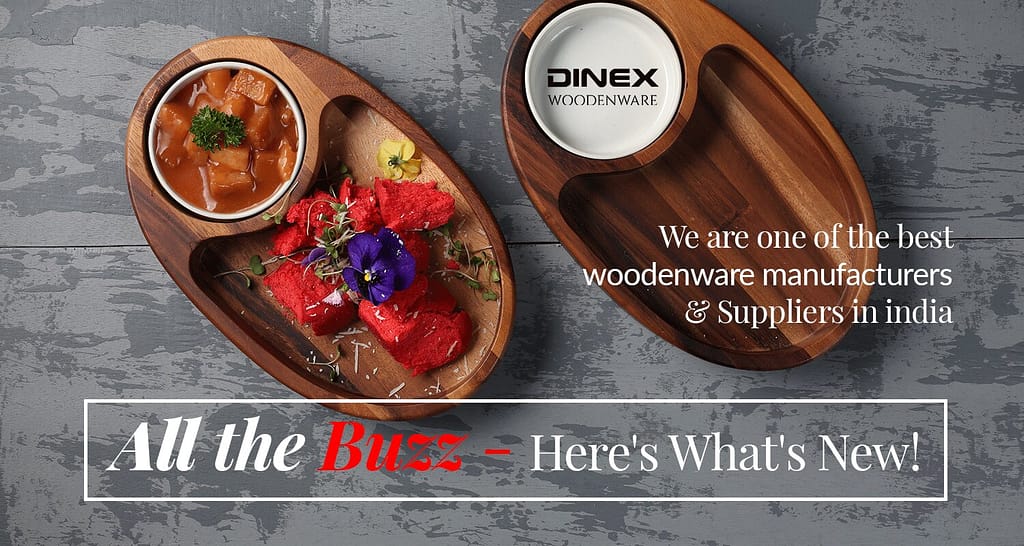 We are one of the best woodenware manufacturers and suppliers in India. All of our products are made out of top-quality Acacia wood, which is considered to be the best to use for woodenware as it assures zero cracks and holes and can be used for a very long time without withering and fibers of the wood coming off due to the contact of water. It is a seasonal wood and can easily be washed in the water without the worry of damage and rotting. On top of that, our complete wooden range is customizable so you can customize our products according to your theme, cuisine, or liking. They are also available in different shapes and sizes.
We have a complete range of wooden serving platters that includes wooden chip & dip platters, wooden risers, wooden crates, wooden bowls, wooden cheese boards, wooden serving paddle boards, woodenware serving platters and wooden salad bowls on wholesale, etc.
GLASSWARE
Any type of glassware, whether they are drinking cups, wine or liquor glasses, bowls or containers, all are an essential item on every table and dinnerware. They are essential for serving drinks and other edibles.
These also give a rich and elegant look to a table. We have a wide range of tampered glassware products exclusively by vicrila glassware from Spain. It is one of the leading, oldest, and trusted brands of glassware all around the world since the 1890s. We offer you a collection of vicrila glasses that are suitable for different drinks and occasions. These include a variety of tempered wine glasses, fancy beer glasses, glasses for tempered cocktails and mocktails, shot glasses, tampered whiskey glasses, water or juice glasses, and many more. We even have multiple options for designs and sizes for all. And the best part is, all of them are made out of tempered glass! So, you don't have to worry about its easy breakage and shattering as this glass is more difficult to break, as it is five times stronger than normal glass and if it does, it will shatter into smaller pieces with less sharp edges.
CATERING SERVEWARE AND DISPLAY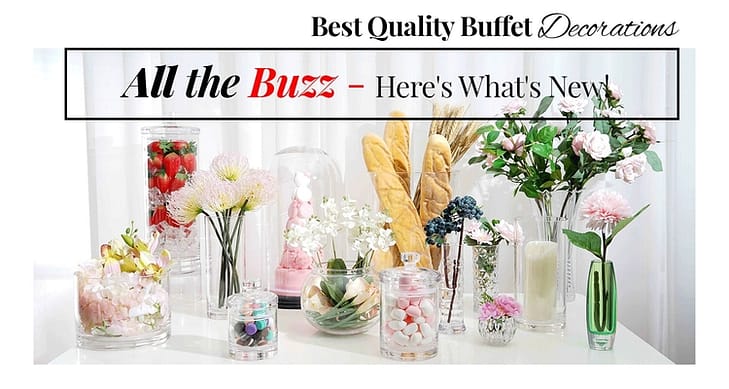 The majority of events require catering. By providing a buffet service at your event, you may engage your visitors with a variety of appetizing food choices. It is a focal point of any major event be it a wedding or a seminar. In such cases buffet serving and display play a key role. But it can be a bit confusing when it comes to choosing the products that can fit any specific theme or style.
We at Orchid are here to solve all your problems! We are one of the leading catering and buffet ware suppliers and provide services in any type of HORECA business. We've got a wide range of buffet serve ware and props for any type of catering display and decor and you can find anything and everything u can think of! Our products include several serving items such as chafing dishes, serving platters, pans, etc. Moreover, have display items such as buffet props, wall hangings, food tags, glass jars, wooden crates and racks, artificial flowers/vegetables, vases and pots, sculptures and lamps, food stands, fancy candle stands, and many more. Some of our products are even customizable according to your needs so you just have to name it and we've got it! With some of these creative catering display ideas and instruments, there's no excuse for a dull buffet table at your next event. When choosing food alternatives, refer us for possibilities early on to offer you the greatest freedom in seeing what we can come up with.